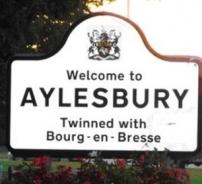 Aylesbury Freegle
Recycling and Reuse made easy for people in Aylesbury and surrounds
Founded 19th March, 2018. 2,997 current freeglers.
Throwing something away? 
If you live in the Aylesbury area, please offer your Unwanted and reusable items to other group members.
Keep it out of landfill by giving it away to someone who can re-use it.
Our basic guidelines:
Items must be legal and appropriate, and gifted for free.
Items can't be lent, swapped, bought or sold 
Please Note: Aylesbury Freegle does not accept offers or requests for pets or any living creatures. (Try Blackberry Farm Animal Centre - rspca.org.uk)
Offers can be reposted as often as required until taken, though we recommend a 48 hour interval to give people a chance to reply.
Wanted messages can be repeated every 15 days and we recommend only 1 Wanted message every 24 hours to avoid "shopping lists" of items.
Please share the service with everyone you know.
Finally. Be courteous to everyone you meet and use Please and Thank You. And if making collection arrangements, please advise the other party if you change your mind, to save them a journey or waiting around unnecessarily. 
Happy Freegling! 
---
If you have questions, you can contact our lovely local volunteers here:
Contact volunteers