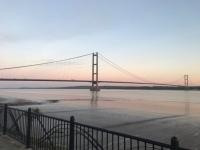 Barton Freegle
Stay Safe and Freegle in the Barton area.
Founded 29th March, 2010. 1,991 current freeglers.
Welcome to Barton Freegle.
All items must be free and legal to give away for all ages.
How Does It Work?
Post a message offering an item.
Other people see it and reply to you.
Choose who to give it to and they collect at a mutual time and day.
You've decluttered, made someone's day and saved an item from landfill.
That's freegling! And it's all free.
If you need help , please ask
Our FAQ is here:
https://www.ilovefreegle.org/barton
David and John
Your Freegle Team. 
---
If you have questions, you can contact our lovely local volunteers here:
Contact volunteers