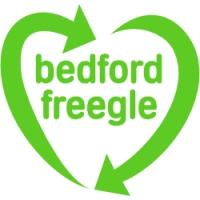 Bedford Freegle
Helping Bedfordians rehome their unwanted stuff since 2005
Founded 13th March, 2005. 18,237 current freeglers.
Considering throwing something away? Please don't.
If you live in the Bedford area, why not offer your still usable items to someone else? 
Freegle groups promote the reuse of items and help cultivate community spirit.  
We've been running since 2005 saving tonnes of things from landfill. 
Please join us and join the reuse revolution, you never know what you might find!
Please Note: Bedford Freegle does not accept offers or requests for pets or any living creatures.
---
If you have questions, you can contact our lovely local volunteers here:
Contact volunteers