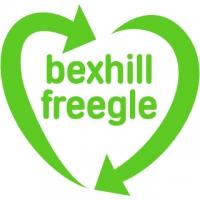 Bexhill Freegle
Welcome to Freegle in Bexhill!
Founded 19th May, 2005. 9,002 current freeglers.
Hello and welcome to Bexhill Freegle!
Thank you for choosing to join the group - here you can give away unwanted items, ask for an item you may be looking for and offer items other members are looking for. Our aim is to find things a new home rather than send it to landfill!
We'll keep this brief so you can get on with freegling!
We have some basic rules which we ask you follow:
Everything you give must be free and legal
No swapping or borrowing
No requests or offers for pets or other live animals (or humans!)
In addition, a couple of guidelines!:
Please remember to be nice to other members and keep personal details out of your posts.
You don't have to give items to the first person to reply; you might get another reply later that you prefer.
Selling items on is allowed, but please make this clear in messages to other members so they can decide for themselves.
Any questions, comments or suggestions? We would love to hear from you!
Welcome aboard and have fun!
Your Bexhill Freegle Volunteers 
DISCLAIMER: FREEGLE MEMBERS USE THE GROUP AT THEIR OWN RISK. Please take reasonable measures to protect your safety and privacy when posting to the list or participating in giving or receiving items.
---
If you have questions, you can contact our lovely local volunteers here:
Contact volunteers