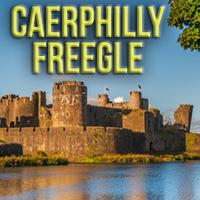 Caerphilly Freegle
Protect our beautiful landscape. Don't bin it - gift it for FREE.
Founded 11th September, 2005. 13,702 current freeglers.
Welcome to Caerphilly Freegle
This site aims to showcase our local community spirit, our desire to keep things from landfill and the ingenuity of people to upcycle and re-use items. Since 2005 we have seen thousands of items freely change hands which have benefited the giver and receiver. We aim to continue this inspiring work and be at the forefront of recycling and reusability in the Caerphilly area.
---
If you have questions, you can contact our lovely local volunteers here:
Contact volunteers