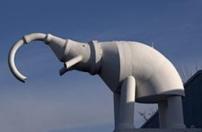 Camberley and Surrey Heath Freegle
Build Local Community and Make Friends on Freegle
Founded 10th June, 2012. 10,768 current freeglers.
Welcome to Freegle
How Does It Work?    It's simple.
    Post a message offering an item.
    Other people see it and reply to you
    Choose who to give it to and they collect. 
You have decluttered, made someone's day & saved an item from landfill.
 That's freegling! And it's all free.
You can also search or browse the items offered, or post a request for something that other people might have.
Our Guidelines are keep it Free and Legal:
All items must be offered and requested for free.
All items must be legal to give away.
We hope that you have fun Freegling with us.
If you do have a problem with it please tell us - we listen.
https://www.ilovefreegle.org/help
---
If you have questions, you can contact our lovely local volunteers here:
Contact volunteers