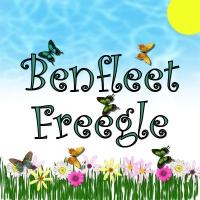 Castle Point Freegle
Welcome to Castle Point Freegle - Give & receive unwanted items for free !!
Founded 13th August, 2017. 5,713 current freeglers.
Hello and Welcome to the Castle Point Freegle Group. It is a requirement of this site that you regularly read the site rules, and that you abide by them. If you cannot agree to this, then please leave the group. Before you start sending messages to members of this group, please read the Castle Point Freegle Rules and Etiquette that have been sent to you. Have fun and welcome aboard!
---
If you have questions, you can contact our lovely local volunteers here:
Contact volunteers