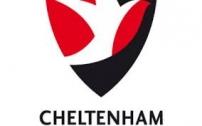 Cheltenham Freegle
Reduce and Reuse
Founded 17th December, 2014. 26,609 current freeglers.
Welcome to Cheltenham-Freegle
Give and get stuff for free from your neighbours in and around Cheltenham
Offer things you don't need, and ask for things you'd like.
Don't just recycle - reuse with Freegle! 
Our basic rules:
All items must be offered and requested for free.
All items must be legal to give away.
We hope that you have fun Freegling with us and if you do have a problem with it please tell us - we listen.
Please check out our FAQ for further help.
https://www.ilovefreegle.org/help
Happy Freegling,
Tony
Some useful bookmarks
https://ilovefreegle.org/mobile
https://www.facebook.com/Cheltenham-Freegle-1597241730487592/
http://www.twitter.com/Cheltenham Freegle
www.ilovefreegle.org
---
If you have questions, you can contact our lovely local volunteers here:
Contact volunteers