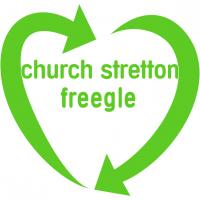 Church Stretton Freegle
Give and receive items for free with Church Stretton Freegle
Founded 9th August, 2019. 1,065 current freeglers.
Welcome to Church Stretton Freegle.
Got anything to give away? Looking for something new? This is the place for you.
By giving your old unwanted things away and giving them a new home you are helping to keep waste out of landfill, so thank you.
No requests for animals please.
Please don't resell items you've been given unless you've discussed this with the person who's given you the item.
---
If you have questions, you can contact our lovely local volunteers here:
Contact volunteers