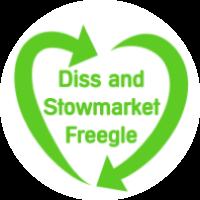 Diss and Stowmarket Freegle
Don't throw it away - give it away!
Founded 21st September, 2004. 1,620 current freeglers.
Give and receive stuff for free from your neighbours in and around the Diss area. Offer things you don't need, and ask for things you'd like. Don't just recycle - reuse with Freegle!
Try our Mobile App: www.ilovefreegle.org/mobile
Find us on Facebook Diss Freegle
Follow us on Twitter @DissFreegle
---
If you have questions, you can contact our lovely local volunteers here:
Contact volunteers