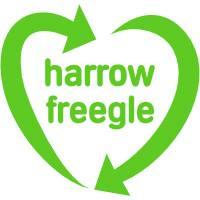 Harrow Freegle
Harrow residents don't dump it, as one man's rubbish is another man's treasure. Offer it on Harrow FREEGLE!
Founded 16th February, 2014. 7,040 current freeglers.
Harrow Freegle Community is for those members in and around the Harrow Council area, please respect this for local members & your carbon footprint also the cost of fuel.
---
If you have questions, you can contact our lovely local volunteers here:
Contact volunteers