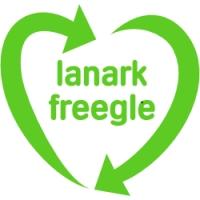 Lanark Freegle
Got stuff you don't want? Need stuff you don't have? Freegle it!
Founded 5th October, 2013. 3,282 current freeglers.
All across Lanark and the surrounding areas (Biggar, Forth, Rigside, etc), there are people with stuff they don't need, and people who need stuff they don't have.  Please don't just throw things away or get the council to uplift them - give them away and help each other out - someone somewhere may still find it useful.
If you live in our group area, please join up.
Items must be legal, appropiate for all age-groups, and given away for free.
Please: no Lending, Swapping, or Selling
---
If you have questions, you can contact our lovely local volunteers here:
Contact volunteers