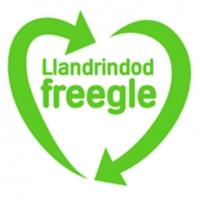 Llandrindod Freegle
Don't throw it away, give it away! / Peidiwch â'i daflu i ffwrdd, rhowch hi i ffwrdd!
Founded 5th May, 2005. 2,100 current freeglers.
The Llandrindod Freegle group is open to all who live or work in Llandrindod, Builth, Rhayader or nearby. Our mission is to keep usable stuff out of landfill by matching local people who have things they want to get rid of with people who can use them. A few simple rules keep it easy and fun, and the main one is EVERYTHING MUST BE FREE!
---
If you have questions, you can contact our lovely local volunteers here:
Contact volunteers