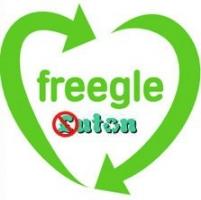 Luton Freegle
Locals keeping stuff out of the waste stream by gifting it freely to others.
Founded 29th March, 2005. 15,860 current freeglers.
Welcome to Luton Freegle
Throwing something away? 
If you live in the Luton area, please offer your reusable items to other group members. Keep it out of landfill by giving it away to someone who can re-use it.
Our basic rules:
Items must be legal and appropriate, and gifted for free
Items can't be lent, swapped, bought or sold
If you intend to sell on items please do let members know so they can make informed decisions
Animal Offers or Requests are not allowed
---
If you have questions, you can contact our lovely local volunteers here:
Contact volunteers