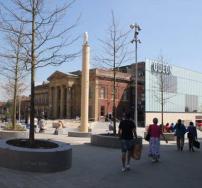 Oldham Freegle
'Rehoming useable items since 2012'
Founded 25th May, 2012. 9,089 current freeglers.
Welcome to Oldham Freegle!
This group covers the Oldham MBC area and the following postcodes:
M11, M24, M35, M40, M43, OL1, OL2, OL3, OL4, OL5, OL6, OL7, OL8, OL9, OL16, SK15.
If you live outside this area but have a special reason for wanting to post, please let us know.
Our purpose is to keep good stuff out of landfill.
There are 2 basic rules: everything must be FREE and LEGAL. If you join, please make sure you read the Welcome message for more detailed and local information.
We look forward to hearing from you.
---
If you have questions, you can contact our lovely local volunteers here:
Contact volunteers