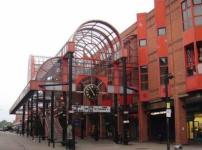 Redhill Freegle (incl Reigate and Merstham)
Saving our planet by recycling as much as we can, why not give it a go!!
Founded 27th April, 2013. 7,400 current freeglers.
It's nice to give stuff away or to be given it, so when someone offers you something, please let them know if you can't collect, don't leave them hanging.....
If you plan to sell something from Freegle please check first that the giver is happy with that.
---
If you have questions, you can contact our lovely local volunteers here:
Contact volunteers