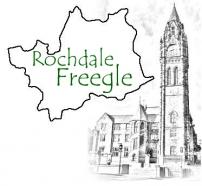 Rochdale Freegle
Rochdale Freegle - don't throw it away, give it away
Founded 1st October, 2005. 6,387 current freeglers.
The Rochdale Freegle group is open to all who live in the Rochdale Metropolitan Borough and who want to "recycle" that special something rather than throw it away.
We accept posts from the following postcodes:

BB4, BL0, BL9, M8, M9, M24, M25, M45, OL1, OL2, OL3, OL9, OL10, OL11, OL12, OL13, OL14, OL15, OL16.
Please let us know if you have a special reason for posting from outside this area.
One main rule: everything posted must be FREE and LEGAL.
---
If you have questions, you can contact our lovely local volunteers here:
Contact volunteers