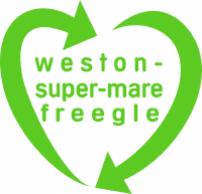 Weston-super-Mare Freegle
Give and receive items for free with Freegle Weston-super-Mare
Founded 22nd October, 2022. 238 current freeglers.
Welcome to Weston-super-Mare Freegle.
Got anything to give away? Looking for something new? This is the place for you.
By giving your old unwanted things away and giving them a new home you are helping to keep waste out of landfill, so thank you.
---
If you have questions, you can contact our lovely local volunteers here:
Contact volunteers