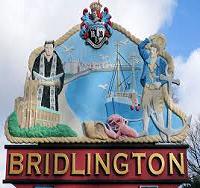 Bridlington and Driffield Freegle
Bridlington & Driffield Freegle. Please don't pay any courier fees, they are only a scam.
Founded 4th August, 2006. 468 current freeglers.
Welcome to Bridlington & Driffield Freegle Throwing something away? STOP!!  Keep it out of landfill by recycling it
If you live in our group area (Bridlington, Driffield, Hornsea & inland villages) please join up and offer your reusable items to other members.
The moderators may contact you asking for your postcode/location to ensure you are in the right group for your address.
Members from Scarborough, Hull and other places outside our area are likely to be refused membership of/removed from the Bridlington and Driffield group.
Items must be legal, appropriate and gifted for free. No borrowing, swapping or selling.
Freegle in Bridlington & Driffield
Contact your Moderators for help
Part of the Freegle organisation.
Freegle is registered as a charity with HMRC (ref. XT32865)
---
If you have questions, you can contact our lovely local volunteers here:
Contact volunteers