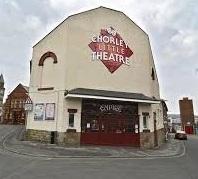 Chorley Freegle
Reduce, Reuse, Recycle!
Founded 15th June, 2004. 10,360 current freeglers.
Welcome to Chorley Freegle group.
Our primary aim is to keep items from being sent to landfill, but a nice side effect of that is that we get to share unwanted items and often help other people out too. Our group is friendly and we do have a nice community atmosphere.
We do have a few rules to help the group run more smoothly, these will be outlined in your welcome email but basically our main rules are: 
Everything has to be offered for Free, it has to be legal, live animal posts are not allowed and everything on Freegle must be suitable for all age groups(including user names/email addresses).
If you do experience any issues when using our group then click on the link below and let the Mods know - we will do our best to help.
---
If you have questions, you can contact our lovely local volunteers here:
Contact volunteers
Lancashire County Council values reuse because of its environmental and social benefits. Reuse is particularly important to us not only because it takes items out of the waste stream, but also because helps to create a supply of affordable good quality products, which in turn can improve people's quality of life. Reuse also plays a fundamental role in helping to reduce carbon emissions, something which LCC views as a priority.