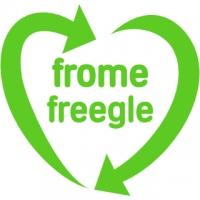 Frome Freegle
Helping Frome residents rehome their stuff since 2013. Join the reuse revolution.
Founded 23rd November, 2016. 13,986 current freeglers.
Welcome to Frome Freegle.
Throwing something away? Please reconsider.
If you live in the Frome area, please offer your reusable items to other group members. Keep it out of the waste stream by giving it away to someone who can re-use it.
Our basic rules:
All items must be offered and requested for free.
All items must be legal to give away.
No swaps or loans.
We do not accept posts for pets or living creatures
---
If you have questions, you can contact our lovely local volunteers here:
Contact volunteers