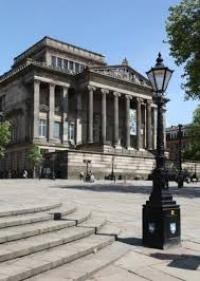 Preston Freegle
Reduce, Reuse, Recycle!
Founded 6th June, 2005. 16,703 current freeglers.
Welcome to Preston Freegle group.
Our primary aim is to keep items from being sent to landfill, but a nice side effect of that is that we get to share unwanted items and often help other people out too. Our group is friendly and we do have a nice community atmosphere.
We do have a few rules to help the group run more smoothly, these will be outlined in your welcome email but basically our main rules are: 
Items must be free and legal
Items can't be lent, swapped or sold
We do not accept posts for animals/living creatures
Please don't sell items you got from Freegle without the permission of the person who gifted it to you
Everything on Freegle must be suitable for all ages (including user names and email addresses)
Give and get stuff for free from your neighbours in and around Preston. Offer things you don't need, and ask for things you'd like. Don't just recycle - reuse with Freegle!
To learn more about Freegle groups, please visit the Freegle website:
https://ilovefreegle.org/about
OFFER posts are auto-reposted after 3 days if there are no replies.
WANTED posts are auto-reposted after 7 days if there are no replies.
Try our Mobile App: www.ilovefreegle.org/mobile
Find us on Facebook https://www.facebook.com/PrestonFreegle
Follow us on Twitter https://twitter.com/PrestonFreegle
If you do experience any issues when using our group then click on the link below and let the Freegle Volunteers know - we will do our best to help.
---
If you have questions, you can contact our lovely local volunteers here:
Contact volunteers