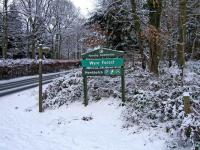 Wyre Forest Freegle
Keeping reusable items out of the waste system since 2005 - it's not waste until you waste it!
Founded 1st September, 2005. 10,805 current freeglers.
Welcome to Wyre  Forest Freegle
Our main guidelines are all items must be free and legal to give away.
Visit our Help here for tips and FAQ: https://www.ilovefreegle.org/help
Check out our apps from your phone or tablet - Android, IOS, Kindle
https://www.ilovefreegle.org/mobile/ 
If you do have a problem please tell us - we listen.
Your Volunteer Freegle Team David and Ruth
wyreforestfreegle-volunteers@groups.ilovefreegle.org
---
If you have questions, you can contact our lovely local volunteers here:
Contact volunteers